Get Your
Free Business Quote
We'he helped businesses save tens of thousands on business insurance every year!
Get Your
Free Life Insurance Quote
Life Insurance protects the ones you love most. See how we can help you keep them secure!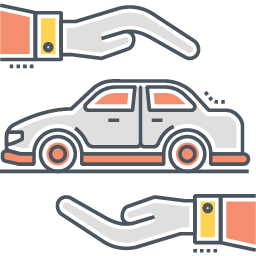 AUTO RENTAL SERVICE
When thinking of 'rental vehicles' we most likely think of fun vacation or road trip. But rental vehicles are also used to offer transportation for those who don't have access to their daily vehicle following an accident. That's exactly why we provide use of a rental vehicle.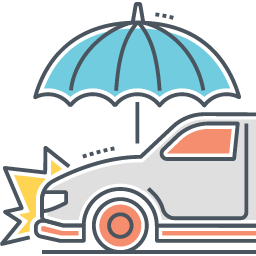 BODILY INJURY COVERAGE
The damage from auto accidents is quite costly. With Bodily Injury coverage, you receive help in covering costs that occur from injuries or deaths from an accident in which you were at fault.
BUSINESS AUTO
When you own a business, you have a unique set of operation and protection requirements all your own. Especially for business owners that own and operate vehicles, Auto insurance provides coverage for your unique needs.
COLLECTIBLE AUTO
You're on your way to the annual auto show, when someone rear-ends your classic 1957 Chevrolet. Fortunately, you had Collectible Auto insurance. When it comes to unique and rare automobiles, we've got you covered.

COLLISION COVERAGE
Whether it's a blind spot, an uncontrolled intersection, or an icy roadway, Collision Coverage covers any amount above your deductible to repair your vehicle to a factory-new condition in the event of an accident.
COMPREHENSIVE COVERAGE
Does your auto insurance cover you if you hit an animal while driving? Are you covered from the theft of your vehicle? There are many accidents and incidents that may occur, which is exactly why you need a Comprehensive Coverage to insure you as much as possible. Our Insurance Agents can walk you through this process!
FAULT OR NO-FAULT COVERAGE
Did you know that the insurance company that pays for vehicle damage differs between states? What if another driver collides into your vehicle? For those who live in No-Fault states, your insurance will cover you. For those who live in a Fault state, the accident-causing party's insurance covers you.
UNINSURED/UNDERINSURED MOTORIST COVERAGE
You know that you have insurance coverage but what about the "other guy"? What if the other guy doesn't have enough insurance? Uninsured/Underinsured Motorist Coverage, protects you from the "other guy" and those other variables.

GLASS REPAIR AND REPLACEMENT
You're driving smooth down the highway, and the it happens. A pebble the size of a pea shatters your windshield. But you're in good hands. You have Farmers Fasglas®, and just a few days later you have a brand-new windshield installed. That is the kind of coverage you can depend upon.
LIABILITY COVERAGE
Accident injury is unexpected, and you never know when somebody might get hurt. If you are at fault, you could potentially lose a lot. Liability Coverage offers protection against financial loss.
MEDICAL PAYMENTS COVERAGE
It's been a month since the accident and you just received your first hospital bill. Medical Payments Coverage makes sure you're protected against the income losses caused by medical and funeral expenses. You are also covered as a cyclist or as a pedestrian.

MOTOR HOMES
It's time to get out on the open road. And, now more than ever, you may be likely to choose a home on four wheels rather than on a permanent foundation. It's important to make sure that you and your home have the right protection no matter where you are.

OPTIONAL/ADD-ON EQUIPMENT COVERAGE
We provide Optional/Add-On Equipment Coverage for modifications such as custom stereos, custom paint, handicap access equipment, truck roof racks, and expensive rims.
PERSONAL INJURY PROTECTION (PIP) COVERAGE
The rising costs of medical treatment make a financial recovery just as difficult, perhaps even more difficult, as physical damages caused by an accident. Personal Injurt Protection covers both medical expenses and lost wages. It is very important that you are covered.
PROPERTY DAMAGE COVERAGE
Property Damage Coverage helps you pay for damages when you are at fault for damaging someone's property, such as their house, fence, and vehicle. Are you covered?

SAFETY APPAREL COVERAGE
Helmets and protective leathers are very expensive. If you get into an accident, you'll have to replace them. That can be quite costly. Safety Apparel Coverage helps you pay for these things in the case of an accident.

TOWING SERVICES
There isn't a feeling much worse than the one you get when you're stranded and don't know where to turn. Farmers Farmtow® and TraveLine® RV Towing provides the services to rescue you in the middle of nowhere, and, well pretty much anywhere.
What if I let someone else drive my vehicle and they get into an accident?
Generally speaking, insurance goes with the vehicle. For example, if you have an accident while driving someone else's vehicle, the owner's insurance would first, be applied toward damages to the vehicle. Your Auto insurance would also generally apply in the event that the owner of the vehicle had no Auto insurance or did not have enough auto insurance to pay for the damages. Personal Injury Protection, which varies from state-to-state, covers the individual under their individual policy. For example, if my friend is driving my vehicle and gets hurt in an accident, my Auto insurance will cover the damages caused to my vehicle, but their Auto insurance will cover injuries caused to their person.